Nursing Home Negligence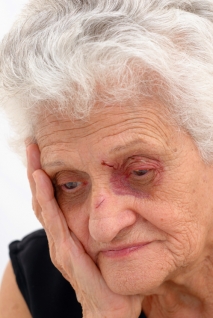 We put our elderly family members in nursing homes so they can be properly treated and cared for. The number of people being placed in the care of nursing homes continues to increase—and so does the number of cases of nursing home abuse. Many cases of elder care abuse and neglect go unnoticed because nursing home caretakers often cover up these abuses. If your loved one has been a victim of abuse or neglect while in the care of a nursing home, you need the help of the personal injury law offices of Brady & Goldberg, who have represented thousands of personal injury clients. Our case consultation is always free and you never pay unless we win.
Nursing home abuse can be both physical and mental and caused by:
Unqualified and poorly trained staff members
Inadequate number on staff
Violent history of caretakers
Isolation of nursing home residents
Nursing home residents have legal rights, including the right to:
Select their personal physicians
Refuse treatment
To see family and friends
To be protected from physical and mental abuse
To receive a 30 day notice of discharge or transfer and the right to appeal against such decisions
---
If your loved one has been denied any of these rights in Westchester County (including New Rochelle, Mount Vernon, Yonkers and White Plains) and the surrounding counties as well as New York City, they are entitled to seek legal recourse. The law offices of Brady & Goldberg can help you. Make an appointment for a Free Case Evaluation and put the expertise of the personal injury law offices of Brady & Goldberg to work for you. Contact or call us today at (914) 690-0800 or (800) 441-5995.