A Knowledgeable Network Of Workers' Compensation Attorneys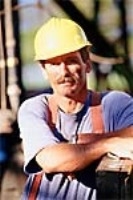 Brady & Goldberg are affiliated with skilled work injury lawyers handling cases in New Rochelle, Mount Vernon, Yonkers, White Plains throughout Westchester and its surrounding counties including the New York City area. This strategic affiliation provides exceptional legal representation to any of our clients who need a work injury lawyer. We've selected the most experienced and passionate worker compensation attorneys in the area to aid you in your pursuit of appropriate worker compensation.
There are over four million non-fatal work injury accidents every year in the United States, but your case is as individual as you are. If you've been injured on the job and need representation, rest assured that you will never be seen as a statistic. Our worker compensation attorneys will be available when you need them and will understand the importance of resolving your claim as quickly as possible so you can get on with your life.
Workers compensation laws are designed to ensure every injured worker is fairly compensated for his or her injuries, medical bills, lost wages, and even vocational rehabilitation. Sadly, insurance companies will not voluntarily pay these deserved benefits without some pressure from a work injury lawyer. That's why at Brady & Goldberg we're affiliated with worker compensation attorneys in all of your area. They will be able to move your claim through the maze of worker compensation regulations and paperwork quickly and efficiently, relieving you of the anxiety of how you're going to pay your bills and support your family, all while you're recovering from your injuries.
---
There are time limitations for filing a worker compensation claim. Don't fill out complicated and potentially misleading worker compensation forms yourself; you could be signing away your rights. Be sure an experienced work compensation attorney reviews all documentation; he or she will ensure all paperwork is completed correctly and on time. Call today for an appointment with one of our affiliated work injury lawyers at (914) 690-0800 or toll free at (800) 441-5995