Mass Transit Accidents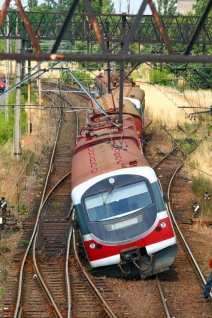 People living and working throughout the New York area rely on various modes of public transportation to get around. Though mostly reliable and safe, these modes of public transit are sometimes unsafe, often causing serious accidents and leaving passengers severely injured. The law offices of
Brady & Goldberg
provide clients with tailored and experienced representation in a wide range of personal injury cases resulting from mass transit accidents. We are zealous in our pursuit of determining the cause of the subway accident or bus accident. Once the cause and fault are determined, we can take action against the negligent party or parties, whether it is the vehicle operator, owner or manufacturer. Mass transit accidents can vary from minor to major, occurring on many different types of transit. We competently represent clients who have suffered injuries in the following situations:
Bus accidents
Train accidents
Taxi accidents
Ferry accidents
Subway & Train Station accidents
School Bus Accident
---
Public transportation accidents can be catastrophic and leave passengers, pedestrians and other motorists seriously injured or even dead. Our firm is committed to helping you deal with the aftermath of your mass transit crash or accident, helping you understand your rights and pursuing the compensation you deserve for the losses you have suffered. If you are a victim of a mass transit accident in Westchester County (including New Rochelle, Mount Vernon, Yonkers and White Plains) and the surrounding counties as well as New York City, we can help. Contact the law offices of Brady & Goldberg today at 800-441-5995 or (914) 690-0800.